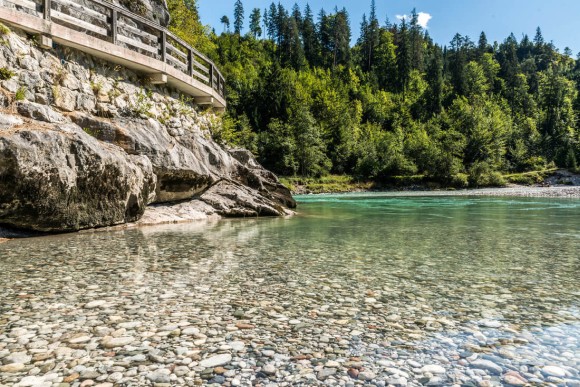 Creating seasonal concepts with Alpine creeks – What clinical research is there on the Kneipp form of hydrotherapy? So far, there are only a few studies on its effectiveness. However, there is good medical evidence that the local application of cold water to the face and neck area can bring about significant improvements in both cognitive abilities (Doering et al., 2001) and COPD (Goedsche, Förster, Kroegel, & Uhlemann, 2007). Hack et al. (2015) report that Kneipp therapies as a complementary treatment can provide effective short-term relief from disease- and therapy-related side effects.
The following indications could be addressed:
Improvement of quality of life
Stress reduction
Well-being
Movement disorders
Respiratory infections
Dementia
Further research is useful to compare therapies with different durations and frequencies and to clarify the associated risks and benefits for each indication (Rocha et al., 2015).
pubmed.ncbi.nlm.nih.gov/11340314/
pubmed.ncbi.nlm.nih.gov/17596696/